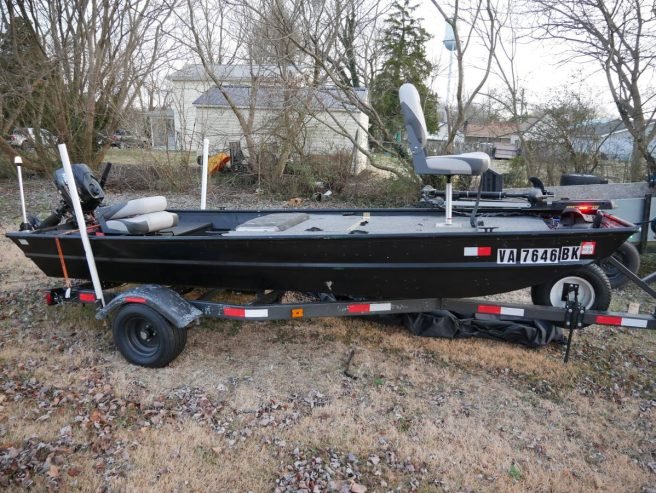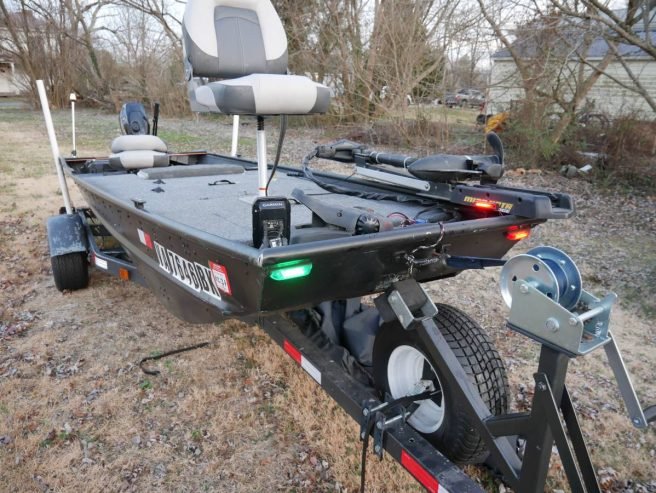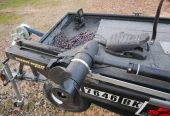 Fully loaded used jon boat $4,500 in Mineral, VA
Overview
Category:

14 ft Jon Boat

Test:

https://fredericksburg.craigslist.org/boa/d/mineral-2007-alumacraft-14-jon-boat/7584991967.html

State:

Used

Make:

Alumacraft

Length:

14 feet
Description
14′ 6″ aluminum john boat. 3 storage bins, a rod box are built in to the deck, a cooler. Includes: two life jackets, emergency paddle, emergency kit, two 12v marine batteries, transom light.
New 5hp mercury 4stroke outboard motor. Fish finder & depth finder.
Anchor and rain cover available.
Also, trailer with new lights and tires.
Fatal error
: Uncaught Error: Call to undefined method Rtcl\Helpers\Functions::get_listing_tag() in /home/customer/www/jonboatforsale.com/public_html/wp-content/themes/classima/classified-listing/custom/content-single-4.php:112 Stack trace: #0 /home/customer/www/jonboatforsale.com/public_html/wp-content/themes/classima/inc/helper.php(272): require() #1 /home/customer/www/jonboatforsale.com/public_html/wp-content/themes/classima/inc/helper.php(278): radiustheme\Classima\Helper::get_template_part('/classified-lis...', Array) #2 /home/customer/www/jonboatforsale.com/public_html/wp-content/themes/classima/classified-listing/single-rtcl_listing.php(42): radiustheme\Classima\Helper::get_custom_listing_template('classified-list...') #3 /home/customer/www/jonboatforsale.com/public_html/wp-includes/template-loader.php(106): include('/home/customer/...') #4 /home/customer/www/jonboatforsale.com/public_html/wp-blog-header.php(19): require_once('/home/customer/...') #5 /home/customer/www/jonboatforsale.com/public_html/index.php(17): r in
/home/customer/www/jonboatforsale.com/public_html/wp-content/themes/classima/classified-listing/custom/content-single-4.php
on line
112